Experience exceptional service and a personalized match
From start to finish, we'll handle all the details for you.
Learn About Premier
Rover also offers dog boarding in:
| | | | | |
| --- | --- | --- | --- | --- |
| Fresno, CA | Hayward, CA | Las Vegas, NV | Oakland, CA | Phoenix, AZ |
| Portland, OR | San Jose, CA | Santa Clara, CA | Sunnyvale, CA | Thousand Oaks, CA |
Dog Boarding In San Francisco
The Dog Kennel Alternative
Dog owners love
Rover
's
San Francisco
dog sitters.
1,511

owners have reviewed sitters in San Francisco, giving them an average rating of

4.93

/

5

.
Wondering how much you can expect to pay for a night on Rover.com? Check out our average dog sitting rates to get an idea before you start a conversation with a sitter.
Sit a Dog, Save a Life
Sit a Dog, Save a Life lets you raise money for local dogs-in-need by doing something you do already: asking your neighbors to watch your dog instead of leaving them in a kennel. Many Rover sitters in San Francisco donate a percentage of their earnings to nonprofits through Sit a Dog, Save a Life. When you book with a sitter who has the Rover Donation Badge on their profile, you're helping dogs in need, right here in San Francisco.
Copper's Dream
Copper's Dream
loves dogs. They love saving them. They love finding them great homes. They're a San Francisco Bay Area all-breed rescue saving dogs from shelters throughout California. Copper's Dream was founded with the goal to help end the euthanasia of adoptable dogs in the US through increasing public awareness, taking legal action benefiting shelter animals, and by rescuing dogs scheduled for euthanasia and placing them in permanent and loving homes.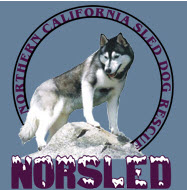 Northern California Sled Dog Rescue
NorSled
rescues, fosters and finds homes for unwanted, abandoned and abused Northern breed dogs: Siberian Huskies, Alaskan Malamutes, Samoyeds, and mixes of these breeds.
NorSled works directly with shelters in most Northern California counties, and also if there is space, shelters in other Northern California areas, Central California and Western Nevada. In some circumstances NorSled may take owner surrenders, but they usually work through the shelter system. They work closely with other Nordic Breed rescues in other areas, and can refer owners in crisis to the rescue nearest them.
Northern California Weimaraner Rescue
Northern California Weimaraner Rescue (NCWR)
is a non-profit volunteer organization dedicated to the overall welfare of Weimaraners. They rescue, rehabilitate and place abandoned dogs, neglected dogs or dogs whose families can no longer provide care for them.
NCWR attempts to educate prospective and current owners about the breed and responsible pet ownership, while working cooperatively with animal shelters and individuals. While in NCWR care, Weimaraners receive routine medical care, are spayed or neutered and are evaluated by an NCWR volunteer for placement in the most suitable, permanent, loving home.
San Francisco SPCA
As the fourth oldest humane society in the U.S. and the founders of the No-Kill movement, the
SF SPCA
has always been at the forefront of animal welfare. As a result of our efforts and those of our community partners, San Francisco has the lowest euthanasia rate of any major city in the United States. No adoptable dog or cat in San Francisco goes without a home, even if they have medical or other issues.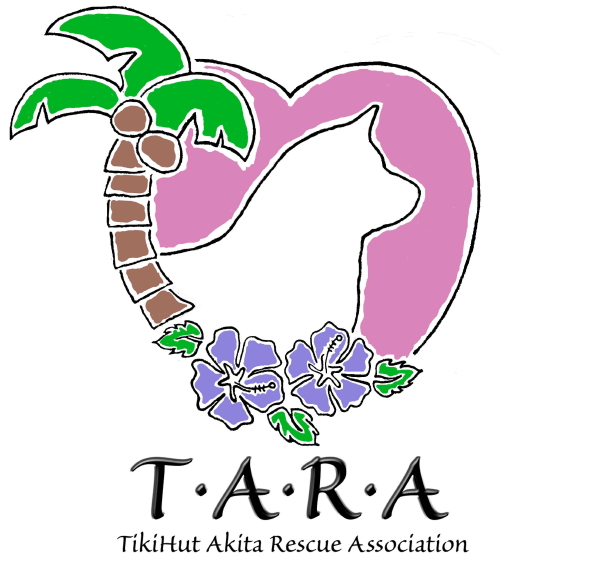 TikiHut Akita Rescue Association
The
TikiHut Akita Rescue Association
is a small organization run solely by volunteers, dedicated to rehoming and rehabilitating Akitas. Sadly, they are in business because we live in a throw-away society where people's obsession with material things include their companion animals. Many dogs end up in the shelters because they were picked up as strays or turned in by their owners. The reasons are many, but the outcome for the animals is the same unless a rescue group such as theirs, steps in to intervene.
WOOF Animal Rescue
WOOF Animal Rescue
is a 100% volunteer-based non-profit organization dedicated to rescuing animals in Northern California. With the help of their volunteers, WOOF has rescued numerous dogs from high-kill shelters, trained them as necessary and found wonderful forever homes for them.
More on San Francisco
The second-most densely populated city in the United States, San Francisco isn't just home to many people, but many pets. And that's why we love it.
If rolling hills and cable cars aren't enough to keep you moving, dog-loving San Franciscans can always count on the city's multitude of off-leash dog parks, free-roaming beaches, and recreational areas to keep their furry friends entertained.
From Parkside to Nob Hill, Rover.com has built a network of dog lovers in close proximity to dog parks and beaches so owners in need of loving dog boarding, dog sitting, and dog walking services can always find their match.
Because we believe your dog always deserves a loving home, no matter where life takes you.
Things to do with your dog in San Francisco
Most people know to keep their pups away from chocolate, but do you know which other plants to avoid? Check out our toxic plant guide to learn more.
Rover.com - Dog Boarding Community