Experience exceptional service and a personalized match
From start to finish, we'll handle all the details for you.
Learn About Premier
Dog Boarding In San Francisco
The Dog Kennel Alternative
Dog owners love
Rover
's
San Francisco
dog sitters.
1,511

owners have reviewed sitters in San Francisco, giving them an average rating of

4.93

/

5

.
Wondering how much you can expect to pay for a night on Rover.com? Check out our average dog sitting rates to get an idea before you start a conversation with a sitter.
Sit a Dog, Save a Life
Sit a Dog, Save a Life lets you raise money for local dogs-in-need by doing something you do already... asking your friends, family and neighbors to watch your dog while you travel, instead of leaving him in a kennel! Look for sitters in San Francisco with the Rover Donation Badge for one of these nonprofits, and a portion of your fee will be donated.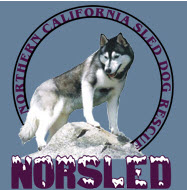 Northern California Sled Dog Rescue
NorSled
rescues, fosters and finds homes for unwanted, abandoned and abused Northern breed dogs: Siberian Huskies, Alaskan Malamutes, Samoyeds, and mixes of these breeds.
NorSled works directly with shelters in most Northern California counties, and also if there is space, shelters in other Northern California areas, Central California and Western Nevada. In some circumstances NorSled may take owner surrenders, but they usually work through the shelter system. They work closely with other Nordic Breed rescues in other areas, and can refer owners in crisis to the rescue nearest them.
More on San Francisco
The second-most densely populated city in the United States, San Francisco isn't just home to many people, but many pets. And that's why we love it.
If rolling hills and cable cars aren't enough to keep you moving, dog-loving San Franciscans can always count on the city's multitude of off-leash dog parks, free-roaming beaches, and recreational areas to keep their furry friends entertained.
From Parkside to Nob Hill, Rover.com has built a network of dog lovers in close proximity to dog parks and beaches so owners in need of loving dog boarding, dog sitting, and dog walking services can always find their match.
Because we believe your dog always deserves a loving home, no matter where life takes you.
Things to do with your dog in San Francisco
Most people know to keep their pups away from chocolate, but do you know which other plants to avoid? Check out our toxic plant guide to learn more.
Rover.com - Dog Boarding Community