To ensure accurate availability & pricing, please add your drop-off and pick-up dates.
Dismiss
For every dog watched over the holidays, Rover and the Sit a Dog, Save a Life program will donate $1 to Pet Partners. Learn More
Experience exceptional service and a personalized match
From start to finish, we'll handle all the details for you.
Learn About Premier
Dog Boarding In Seattle
The Dog Kennel Alternative
Dog owners love
Rover
's
Seattle
dog sitters.
7,055

owners have reviewed sitters in Seattle, giving them an average rating of

4.94

/

5

.
Wondering how much you can expect to pay for a night on Rover.com? Check out our average dog sitting rates to get an idea before you start a conversation with a sitter.
Sit a Dog, Save a Life
Sit a Dog, Save a Life lets you raise money for local dogs-in-need by doing something you do already: asking your neighbors to watch your dog instead of leaving them in a kennel. Many Rover sitters in Seattle donate a percentage of their earnings to nonprofits through Sit a Dog, Save a Life. When you book with a sitter who has the Rover Donation Badge on their profile, you're helping dogs in need, right here in Seattle.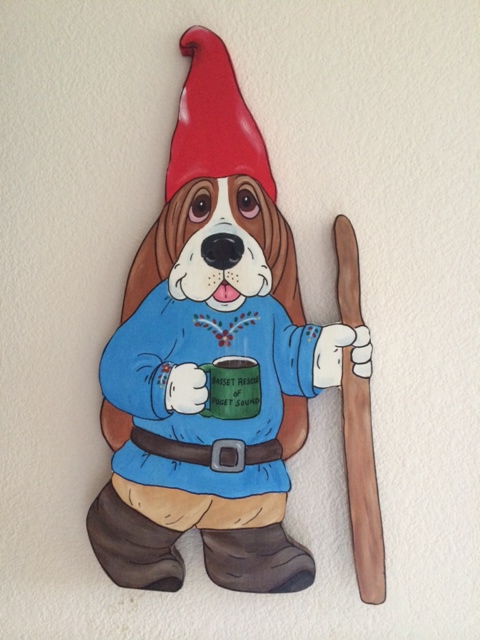 Basset Rescue of Puget Sound
The mission of
Basset Rescue of Puget Sound (BROPS)
is to provide education, prevention, intervention, and adoption services to ensure that all Basset Hounds enjoy long, healthy lives in loving, safe, appropriate homes where they are provided the life-long care they require. We commit to each Basset Hound and adopters we serve for the life of the dog. In the event that an adoption is unsuccessful, the dog is to be returned to BROPS.
They also serve as a resource to our community and all pet owners by providing education and information on responsible pet ownership, including the importance of spay/neuter.
Bulldog Haven NW
Bulldog Haven NW
is a rescue and adoption organization that provides a safe place for English and French Bulldogs, mental & physical rehabilitation, rehoming, breed specific shelter assistance and more.
Bulldog Haven NW was founded by a group of experienced Bulldog and Frenchie rescue people and owners from the Pacific Northwest region. All of their members are unpaid volunteers who love animals so much they give their time to help the dogs and the cause.
Dalmatian Rescue of Puget Sound
Dalmatian Rescue of Puget Sound
is a network of people who are passionate about Dalmatians. Their mission is to get them out of shelters where they run the risk of being euthanized. They work with shelters and rescue groups, not just in the Pacific Northwest, but around the country. They bring them into their homes, and give them the loving care they deserve. When they can't take the animals into their homes, they look for people who can.
Homeward Pet Adoption Center
The mission of
Homeward Pet Adoption Center
is a nonprofit, no-kill animal shelter serving the Seattle area. Their mission is to give homeless animals a second chance through our rescue, shelter, and adoption programs.
With as many as 100 dogs and cats available at any given time and over 1,400 animals adopted out annually, they seek to promote no-kill alternatives through our innovative programs. All of the animals receive full medical and behavioral evaluations, and our adoption staff is adept at working with people to ensure their new family member's successful transition into a permanent, loving home.
PAWS Seattle
For more than four decades,
PAWS Companion Animal Shelter
has led the way in providing expert, compassionate care for animals in need. PAWS cares for more than 3,000 dogs and cats each year, provides training and education to strengthen the human/animal bond, and works to end animal cruelty and overpopulation.
From our beginning in 1967, PAWS has maintained our vision of a community where animals are treated with respect, every pet has a permanent and loving home, and companion animals are spayed or neutered.
Seattle Humane Society
Dedicated to bringing people and pets together,
The Humane Society for Seattle/King County,
(aka Seattle Humane Society) is a private nonprofit dedicated to bringing people and pets together. Their vision for the future is to save the lives of all homeless companion animals in our community.
More on Seattle
Dog-loving Seattleites know their city for more than the evergreen forests, snowcapped mountain views, and coastal seaports it's famous for. They know it as a place for dogs.
To dog lovers from Queen Anne to West Seattle, the Emerald city is a haven littered with dog parks and dog-friendly transportation services. Here, dogs of any size are welcome aboard all city buses and trains, and on all Washington State Ferries. Because they're not just pets, they're family.
To Rover.com, Seattle is the heart of our dog boarding, dog sitting, and dog walking services. It is our home and we are proud to list true dog-loving Seattleites who show their commitment by actively donating to local dog charities with Rover's "Sit a Dog, Save a Life" program.
After all, we know you won't settle when it comes to your pooch. So why should we?
Things to do with your dog in Seattle
Dog Sitters Near Seattle
Dog Walkers Near Seattle
Rover.com - Dog Boarding Community