Dog Boarding in Triple El, Palo Alto
Find a loving dog sitter to watch your dog overnight at your sitter's home.
Experience exceptional service and a personalized match
From start to finish, we'll handle all the details for you.
Learn About Premier
Rover also offers dog boarding in these other Palo Alto neighborhoods:
Dog owners love Rover's Palo Alto dog sitters. 116 owners have reviewed sitters in Palo Alto, giving them an average rating of 4.89/5.
Sit a Dog, Save a Life
Sit a Dog, Save a Life lets you raise money for local dogs-in-need by doing something you do already... asking your friends, family and neighbors to watch your dog while you travel, instead of leaving him in a kennel! Look for sitters in Palo Alto with the Rover Donation Badge for one of these nonprofits, and a portion of your fee will be donated.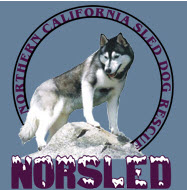 Northern California Sled Dog Rescue
NorSled
rescues, fosters and finds homes for unwanted, abandoned and abused Northern breed dogs: Siberian Huskies, Alaskan Malamutes, Samoyeds, and mixes of these breeds.
NorSled works directly with shelters in most Northern California counties, and also if there is space, shelters in other Northern California areas, Central California and Western Nevada. In some circumstances NorSled may take owner surrenders, but they usually work through the shelter system. They work closely with other Nordic Breed rescues in other areas, and can refer owners in crisis to the rescue nearest them.
More on Palo Alto
The home of the famous Stanford University and where a large number of high-tech firms, (e.g. Facebook, Google, and Apple) base their operations; Palo Alto is a small, booming metropolis with plenty to do for dog owners and their friends!
Pet-friendly parks are in full supply in this California techie hub. Hoover, Mitchell, and Foothill Dog Parks are gorgeous off-leash spots with adequate shade and drinking fountains for Fido. Dog owners who prefer to live on the wild side and take their pooches for a true outdoor adventure are best served by the stunning views at Pearson Arastradero Preserve and Baylands Natural Preserve. Miles and miles of trails are bound to give you and your canine pal the time of your life... So, get to walking!
Do you need dog boarding in Palo Alto, CA? The pet-friendly staff at Rover are adventure-driven, pooch enthusiasts who would love nothing more than to take your buddy to Fraiche Yogurt or Cafe Brioche for the day!
Rover.com - Dog Boarding Community