If you love these squishy-faced cuties, or if you need to find the perfect gift for the bulldog fan in your life, we've got you covered. We've put together a big list of adorable bulldog gifts, just for English bulldog lovers.
20 Must-Have Bulldog Gifts for English Bulldog Lovers
From fun to functional, there's something for everyone—you can even buy something for yourself, if so inspired!
Have your wine and your bulldog, too!
Shop Now
A good companion gift to the wine glass above, this hilarious wine bottle holder will be a hit at parties for humans over 21.
Shop Now
It's always the dog—right, bulldog lovers?
Shop Now
Wrap yourself in bulldogs with this sophisticated accessory available in light blue (pictured), beige, and dark grey.
Shop Now
Include your love of English bulldogs front and center on your Christmas tree.
Shop Now
Trusted kid's toy company Melissa and Doug bring you this adorable, "lifelike and life-sized" bulldog to love.
Shop Now
Don't wake the bulldog! Can you sneak in there with the cat's paws to steal a bone?
Shop Now
Keeps toes cozy and celebrate your love for the English bulldog with these special women's crew socks, available in cream, gray (pictured), and black.
Shop Now
Show off your love for your bulldog by adding their name to this fabulous necklace available in silver, gold, and rose gold styles.
Shop Now

For the formal English bulldog lover, this 100% silk tie dotted with woven bulldogs is a wardrobe essential. Complete the bulldog look with a bulldog tie pin and English bulldog cufflinks.
Shop Now
This small (7-inch high), polyresin statue is a perfect addition to any bulldog lover's garden, front step, or living room. Plus, who can resist those little feet?
Shop Now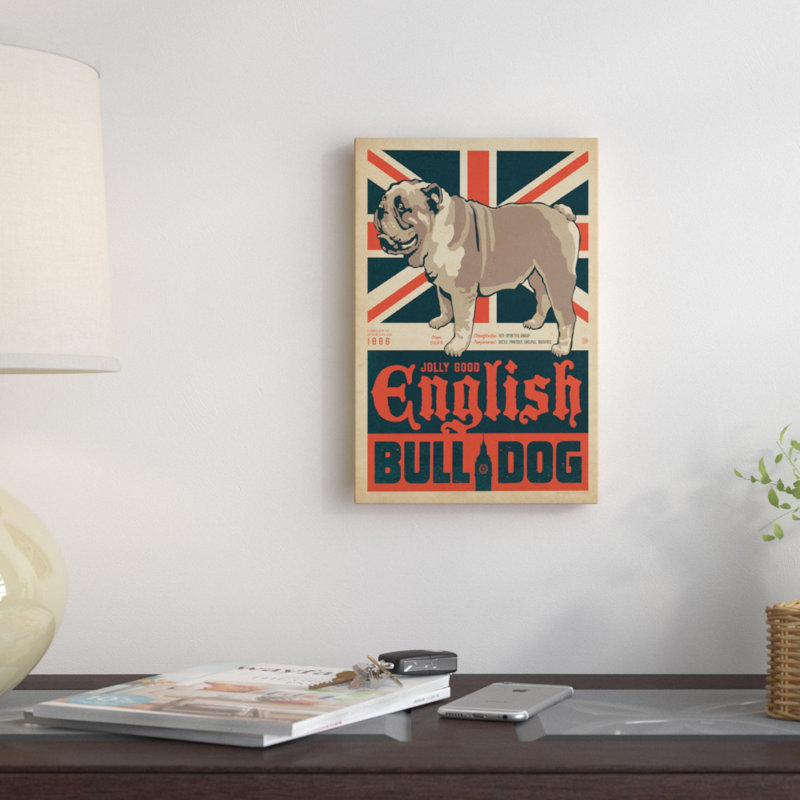 For the arty English bulldog fan—emphasis on the English—this piece adds a bit of Union Jack flair to any room.
Shop Now
Dogs are barking? Go ahead, slip on these plush, padded cuties and surround your aching feet in cozy comfort.
Shop Now
What a helper! This English bulldog will happily hold the salt and pepper, and refrain from begging at the table.
Shop Now
Prop up your electronic devices with a pop socket that will remind you of the one you love IRL.
Shop Now
A squishy cushion for you and your English bulldog to snuggle with on the sofa.
Shop Now
The fun of Monopoly, but focused on cute bulldogs. Perfect for a family of bulldog lovers who also love game night.
Shop Now
Get comfy this season with this sweet English bulldog printed on this soft, fleece throw.
Shop Now
For the artistic bulldog fan, this eye-catching, ink and paper print will liven up any room (though it's reproduced as part of a series, each one is signed by the artist who created the original).
Shop Now
Don't hold back; tell 'em how you really feel with this cute bulldog t-shirt, available in a range of colors and sizes.
Shop Now
You Might Also Like
For more on bulldogs, holiday gifting, and other related articles, check out the links below.