Do you have a Pug parent to buy for on your present list? Whether it's a Birthday, Christmas or another special occasion, we've got the Pug gift for you.
These Pug gifts showcase just why people love these roly-poly love machines, and that's what #PugLife is all about. So let's get started …
Top Pug Gifts for Any Budget or Occasion
With these fantastic socks, people will think you have two tiny pugs poking out of your shoes! Brilliant.
Buy Now on Amazon
Does the Pug lover in your life also love a nice cup of tea or coffee? If so, get them this mug to brighten their morning.
Buy Now on Amazon
For those who love game night and pugs, every space of this two-to-six player modified version of Monopoly is on theme, including "GO," which, in this case, says "GO PUGS!"
Buy Now on Amazon
This adorable hand-painted pug in a holiday box makes the perfect present—one that can be enjoyed on the tree year after year.
Buy Now on Amazon
These sweet little Pug salt and pepper shakers will spice up (geddit?!) any kitchen table.
Buy Now on Amazon
This classy etched wine glass is perfect for evenings where a pour of vino and a pug are just what the doctor ordered.
Buy Now on Amazon
Relatable, funny, and so darn cute, social media star Doug the Pug is sure to bring a smile with every turn of this wall calendar.
Buy Now on Amazon
Know someone who needs to brighten up their trip to school, uni or the office? Get them this smiling, colourful Pug gift lunch bag and they'll never feel gloomy again.
Buy Now on Amazon
Illustrated by Gemma Correll, this funny novelty Pug gift book features sweet pugs offering life tips and lessons (as only pugs can do).
Buy Now on Amazon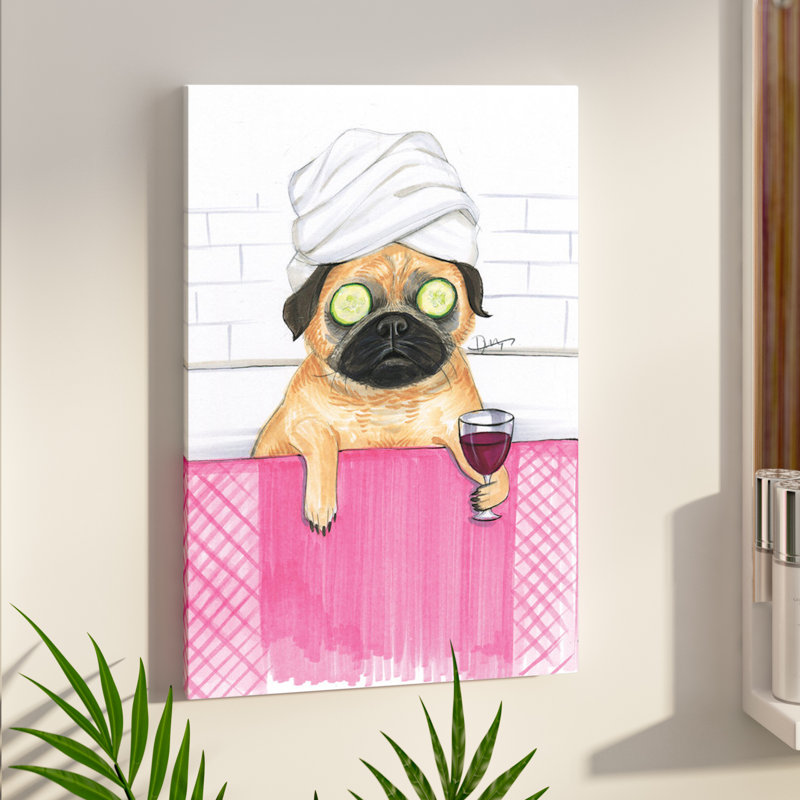 We know you know that your pug is a total diva. So why not show off their big personality with this hilarious canvas?
Buy Now on Wayfair
Do you know a Pug parent with a green thumb? This Pug gift planter will look lovely in their garden filled with some pretty flowers.
Buy Now on Amazon
This silicone tea infuser makes for a cute companion during your tea time ritual. Easy to use, just fill with loose leaf tea, reassemble, then plop the pug in a mug!
Buy Now on Amazon
If you can't get enough of Doug the Pug, opt for this fun colouring book. Colour in Doug as he enjoys his ultimate pug life. You could even complete this gift with some snazzy coloured pencils or pens.
Buy Now on Amazon
Don't ask why this exists, just be glad that it does. This fleece blanket is perfect for pug snuggles and is also washing machine friendly.
Buy Now on Cafe Press
Further Reading
For more pet-themed holiday gift ideas, check out one of the articles below.