Book on Rover & receive:
Premium pet insurance
Our reservation guarantee
24/7 customer support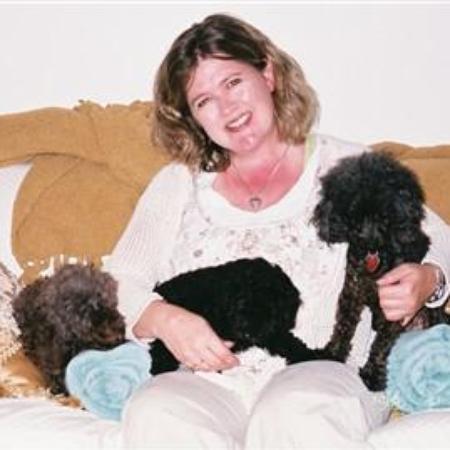 Green circle is the approximate location of "East Cobb Dog Sitter."
Green circle is the sitter's approximate service range
Legend
Available
Unavailable
Deborah H.'s Availability
Deborah H. provides
100% response rate
Sitter responds to all requests within 24 hours
Under 12 hours
Sitter responds in under 12 hours
Description:
I live in a condo and I could either watch your dog in my home or at your home.
About Deborah H.:
I am a hard worker and love animals. I will make your dog happy. I love dogs dearly. I now have a house with a large fenced in backyard. I attend animal fundraisers, "Angels Among Us Pet Rescue." I have two small dogs who are spayed. They are both miniature female poodles, 9 and 11 years old. B.S. Education, M.S. Instructional Design & Technology.
How long have you been a dog lover? Tell us about your history with dogs.
I have had dogs all of my life. When I was under five years old we had a Cocker Spaniel named Taffy and when I was in first grade to twelfth grade we had the same black ten pound poodle named Sadie. I then had an apricot poodle named Mandie who was my heart. She lived about 17 years. I now have two small poodles, Hersehy who is 10 years old chocolate poodle about 8 pounds and her puppy Whitney who is 8 and she is 11 pounds.

What would you like to know about a dog before sitting him or her? Do you have any breed preferences?
I prefer smaller breeds and I would like to know what your dog likes to play with, if he likes chew sticks, walking, and if he got loose would he or she run away. I also would like to know what the dog eats for dinner.

Do you have reliable transportation in the event of an emergency?
Yes, I have a Chevy Cobalt in good condition. All of my life I have had a good operable vehicle.
Are you comfortable administering medication?
Yes, I have gone to the U of M and the vets there taught me how to administer medication/allergy shots over a series of visits. My previous dog had to have allergy shots.
How much time do you plan on spending with my dog each day?
At least 15 minute walks three times a day. I will be around most of the day as I am currently taking online classes for my Master's degree.
If you have a backyard, please describe it.
I live in a condo community but it has fences around the property.
Where will my dog sleep?
My dog will sleep in my room, with me in a cage or I have a gated kitchen.
Where will you take my dog on walks? Tell me about it.
Around my property that I live in or at the dog park, Wildwood on S. Cobb Drive. There is a fenced dog park for the dogs to run.
Additional Information
| | |
| --- | --- |
| Location: | Marietta, GA 30067 |
| Children at location?: | No |
| Num. of Spaces: | 1 |
| Cancellation Policy: | Moderate |
Acceptable Dog Sizes:
Small (0 - 15lbs)
Medium (15 - 40lbs)
Large (40 - 100lbs)
Giant (100lbs and above)
Loading Stay Photos