A hugely successful crowdfunding campaign launched BISSELL's BarkBath, which quickly sold out for months in advance. It's now available on Amazon—and at a discount for Prime Day!
It's easy to see why dog lovers are crazy for this at-home grooming system. Basically, it works like a carpet cleaner—for your dog. Because the tank captures the dirty water, it's mess-free, and it uses FAR less water than the tub.
Regularly $149.90, now $119.99
This is a lightning deal, which means that once it sells out, it's gone. It's live from 4 pm – 12 am, PST.
Pro tip: if your dog is scared of the vacuum cleaner, you might have to skip this one, as it sounds similar to a household vacuum.
How the BarkBath works
Cleans from the skin up with specially designed nozzles that get beneath the fur
Cleans an 80lb+ dog with up to 50 times less water versus traditional bathing in a tub
Dirty water is captured in a separate tank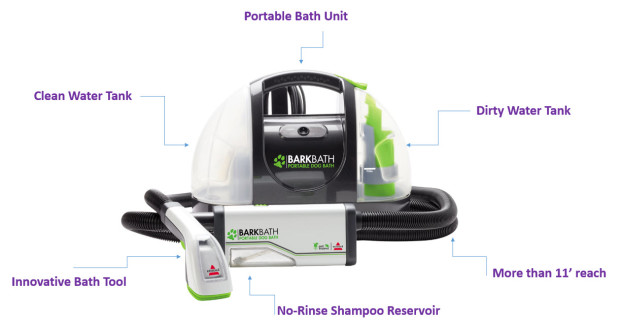 Muddy dogs, look out!
Want more top dog picks? The Rover Amazon store is now live, featuring suggestions for dog essentials from the nation's largest network of pet sitters and dog walkers.