The boxer: This comical, true-hearted breed is beloved by fans everywhere for its playful, quirky personality, loyalty, and gentleness. If you're shopping for a boxer lover this holiday, you're likely interested in gifts that reflect the nature of this affectionate and intelligent dog. Check out these great boxer dog gift ideas that match the quirky clown we call the boxer dog.
17 Boxer Dog Gifts for the Holidays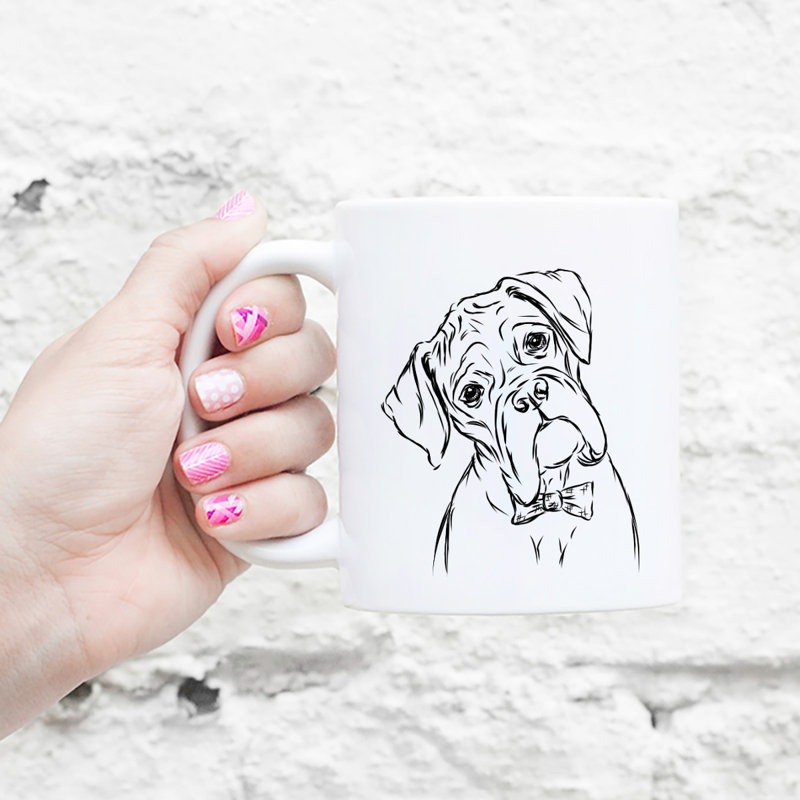 Awww. Get cozy with a warm drink, with this ceramic mug that will remind you to give your boxer lots of love. Bonus? It's safe in the microwave and dishwasher.
Shop Now
This boxer dog gift is great stocking stuffer for the bakers you know with a fondness for the breed (bonus: it can be used to make human, or dog, cookies)! It's made of heavyweight copper, and manufactured in the USA.
Shop Now
Somehow, the dog always gets blamed when this kind of thing happens. This hilarious laminated magnet was made in the USA and will give you a giggle every time you head to the fridge.
Shop Now
How polite! This handy butler of a boxer dog, hand-crafted in resin, is happy to hold the salt and pepper—and won't beg at the table.
Shop Now
Delight the boxer fanatic in your life with a new boxer puppy every month. Place this adorable wall calendar in the kitchen, near your desk, or wherever you like to stay organized.
Shop Now
Everyone will know this dishwasher-safe, 12.75 oz laser-etched wine glass belongs to the boxer lover in the group.
Shop Now
A boxer-themed game for the whole family, where, yes, "jail" is now "kennel." This boxer dog gift keeps giving, too: like Monopoly, you can play for hours.
Shop Now
Prop up your device with this handy expandable and collapsable pop socket that'll remind you of your too-cool-for-school boxer.
Shop Now
This boxer dog gift is for anyone who wants to spread the boxer love! Stick this vinyl decal on your car, computer, patio window, and more.
Shop Now
Yeah, you're hip. And you also love boxers. Double win! This vintage style tee boxer dog gift comes in various colors and sizes for men, women, and kids.
Shop Now
Cozy, cute, and one-size-fits-most. These soft cotton blend socks are for boxer moms and dads.
Shop Now
Hang your key and leashes in style with this boxer-themed hanger made from 16-gauge steel in the USA.
Shop Now
Light up a boxer lover's life with this sweet night light boxer dog gift. The vivid glass display sits on a swiveling plug and comes with a replacement bulb.
Shop Now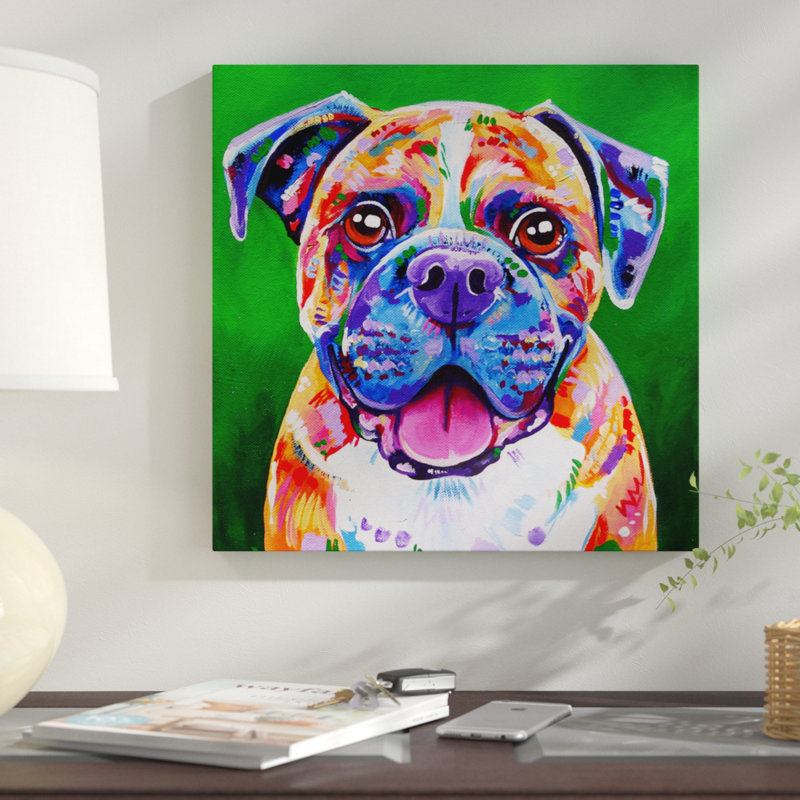 For the arty boxer lover, this vivid, pop art-style print adds a nice splash of color to any room. This wrapped canvas portrait also comes with hanging hardware, so it's ready to roll.
Shop Now
Missing the puppy days? This plush puppy boxer dog gift will remind you or your chosen gift recipient of all those little snuggles (of course, will kids love this, too).
Shop Now
How handsome! This traditional glass blown ornament is hand-painted and will make your Christmas tree shine (or glitter).
Shop Now
The guests have been warned! This all-weather mat is both durable and cute—and the perfect boxer dog gift for that person you know whose number one is the family boxer.
Shop Now
You Might Also Like