Do you love Boston terriers or know someone who does? Here are some of the best Boston terrier gifts out there for anyone who loves these oh-so-fabulous toot machines.
16 Best Gifts for Boston Terrier Lovers
These 16 gifts for Boston terrier lovers will delight the Boston lover in your life—which could be, you know, you!
Beer and a Boston terrier? What could be better?
Shop Now
Take your Boston terrier love to the grocery store, work, or wherever the day takes you in this sturdy canvas tote.
Shop Now
Some people rock baby-on-board decals, but this customizable one is for your special BT fur baby.
Shop Now

Go ahead, blame it on the dog; Bostons are so notoriously gassy it's only a matter of time before the next stink bomb.
Shop Now
I bet you say the same thing. Let this 11 oz. ceramic mug do the talking for you.
Shop Now
Show off your BT's sophisticated side with this art canvas print. (Don't let your Boston try this at home.)
Shop Now
This graphic shower curtain comes in three sizes and with 12 hanging hooks, perfect for bath time for you or your BT!
Shop Now
Boston cream pies + Boston terriers = Heaven. This vintage art printed on a wooden plaque will add cheer to any kitchen.
Shop Now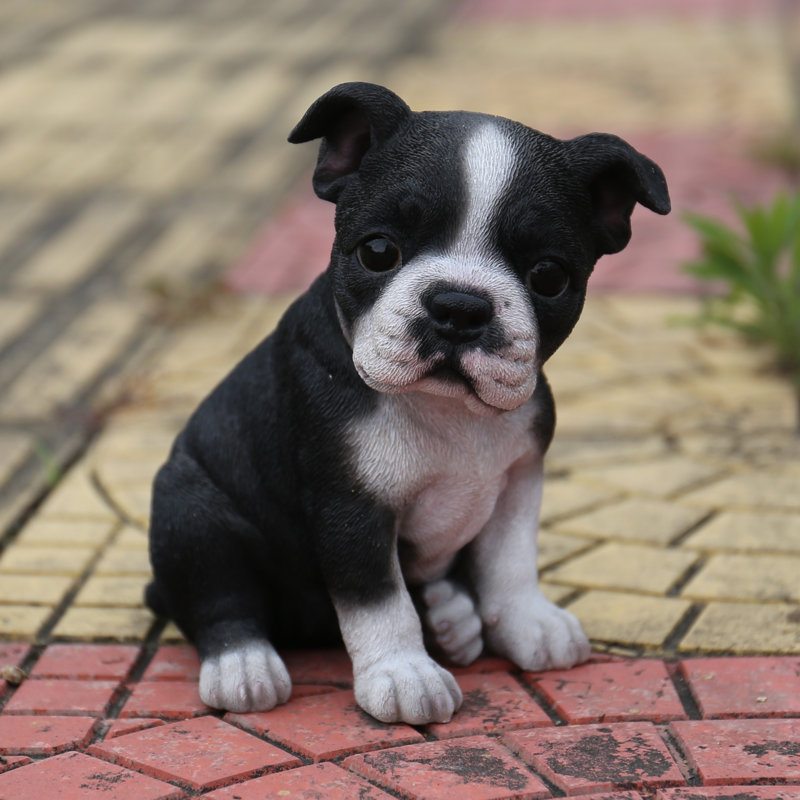 Did the Boston just have a puppy or…? Trick your friends with this realistic polyresin statue that's perfect for the garden.
Shop Now
Keep your household running smoothly with this convenient dishwasher magnet. Warning: do not put the dog in the dishwasher.
Shop Now
Your love for your Boston is infinite; double down on the idea with this understated and practical fashion statement.
button url="https://www.rover.com/blog/product/B01N6ZKSYM/US/november2019rover-20/" text="Shop Now" class="button-width="50%"" new-tab=1]
We know you want—more like need—this BT bling. These cubic zirconia beauties are sure to dazzle.
Shop Now
This colorful ornament is cute, and, bonus—it's shatterproof. (A must if you have a Boston that has chronic zoomies.)
Shop Now
Pass go with bowls and bones in this BT-themed classic. Fun for the whole family.
Shop Now
A toy for you and your Boston Terrier to snuggle. Sure, it's giant for a stuffed animal—maybe life-sized is more like it.
Shop Now
No matter your Boston's treat of choice, this vintage dog biscuit storage tin will contain it in style.
Shop Now
You Might Also Like