Do you love Boston terriers? Does your friend love Boston terriers? Here is some of the best BT gear out there for anyone who loves these oh-so-fabulous toot machines.
Any of these would make a great gift for the Boston terrier lover in your life—which could be, you know, you.
Let this BT watch over you while you drink your beer. It's not weird.
Buy Now on Amazon for $19.99
Take your Boston terrier to the store for once.
Buy Now on Amazon for $14.99
Skip the baby-on-board decal and go straight for this. Dogs are just as important. ;)
Buy Now on Etsy from $3

I bet it was the dog. It's never you.
Buy Now on Amazon for $6.99
I bet you say the same thing. Let this 11 oz. mug do the talking for you.
Buy Now on Amazon for $19.95
Need something to offset all the fart jokes? This vintage Boston Terrier poster should do the trick. (Don't let your Boston try this at home.)
Buy Now on Amazon for $12.99
Store your keys and leashes in style with this Boston terrier key rack and leash hanger.
Buy Now on Amazon from $13.99
Vintage art printed on a wooden plaque will brighten any kitchen. And, Boston cream pies + Boston terriers = Heaven on Earth.
Buy Now on Amazon for $19.99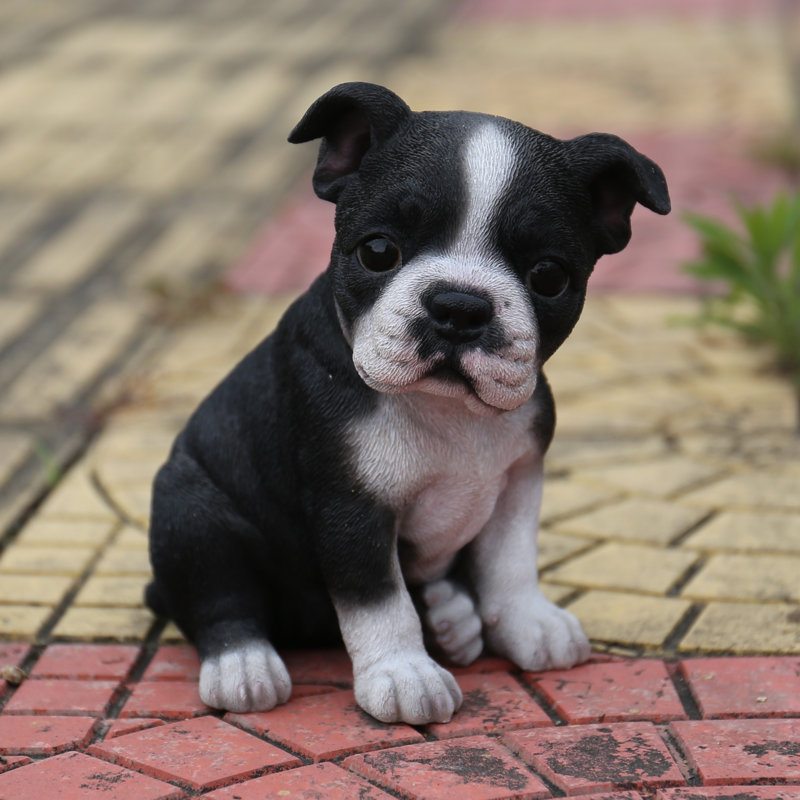 Trick your friends with this adorable little statue. Did the Boston just have a puppy or…
Buy Now on Wayfair for $22.99
Warning: do not put the dog in the dishwasher.
Buy Now on Amazon for $4.99
Show how much you love your Boston, and how stylish you are, with this lovely infinity scarf.
Buy Now on Amazon for $22.80
Gorgeous, sleek, goes with everything. Also, did you notice that's a Boston terrier?
Buy Now on Amazon for $16.99
This colorful ornament is cute, and, bonus: it's shatterproof. (A must if you have a Boston that has chronic zoomies.)
Buy Now on Amazon for $8.47
Bones, bowls, and Bostons. Fun for everyone.
Buy Now on Amazon for $24.99
Ok, it's giant for a stuffed animal. Maybe life-sized is more like it. Great for when you're missing the real thing.
Buy Now at Target for $30.99
Whether you're storing store-bought or homemade treats for your Boston, this vintage dog biscuit container does it in style.
Buy Now at Wayfair for $34.99
_
This post contains affiliate links, which means that if you decide to buy something when you click one, we may receive a small commission. Click here to learn more.