So you've finally figured out your last minute Halloween costume, but what about the pup? Don't let Fido miss out on the festivities! Check out these five fun and easy DIY dog Halloween costumes  to get your dog ready for a spooktacular Howl-oween!
1)      World Series Champion
Show your support for your favorite World Series contender with a doggie baseball jersey! Start with this Dog Baseball Tee and use fabric paint to add the name and number of your favorite slugger. For an added touch, attach a gum-ball machine "World Series Ring" to the name tag ring on your dog's collar.
2)      Underdog
Everybody loves an underdog! Pay tribute to this iconic doggie super-hero with an underdog costume of your own. This one couldn't get much easier. Starting with a red Dog Tee, use fabric paint to add a white U, styled after Underdog's suit. Slide on to your dog for an instant super hero persona- power of flight sold separately.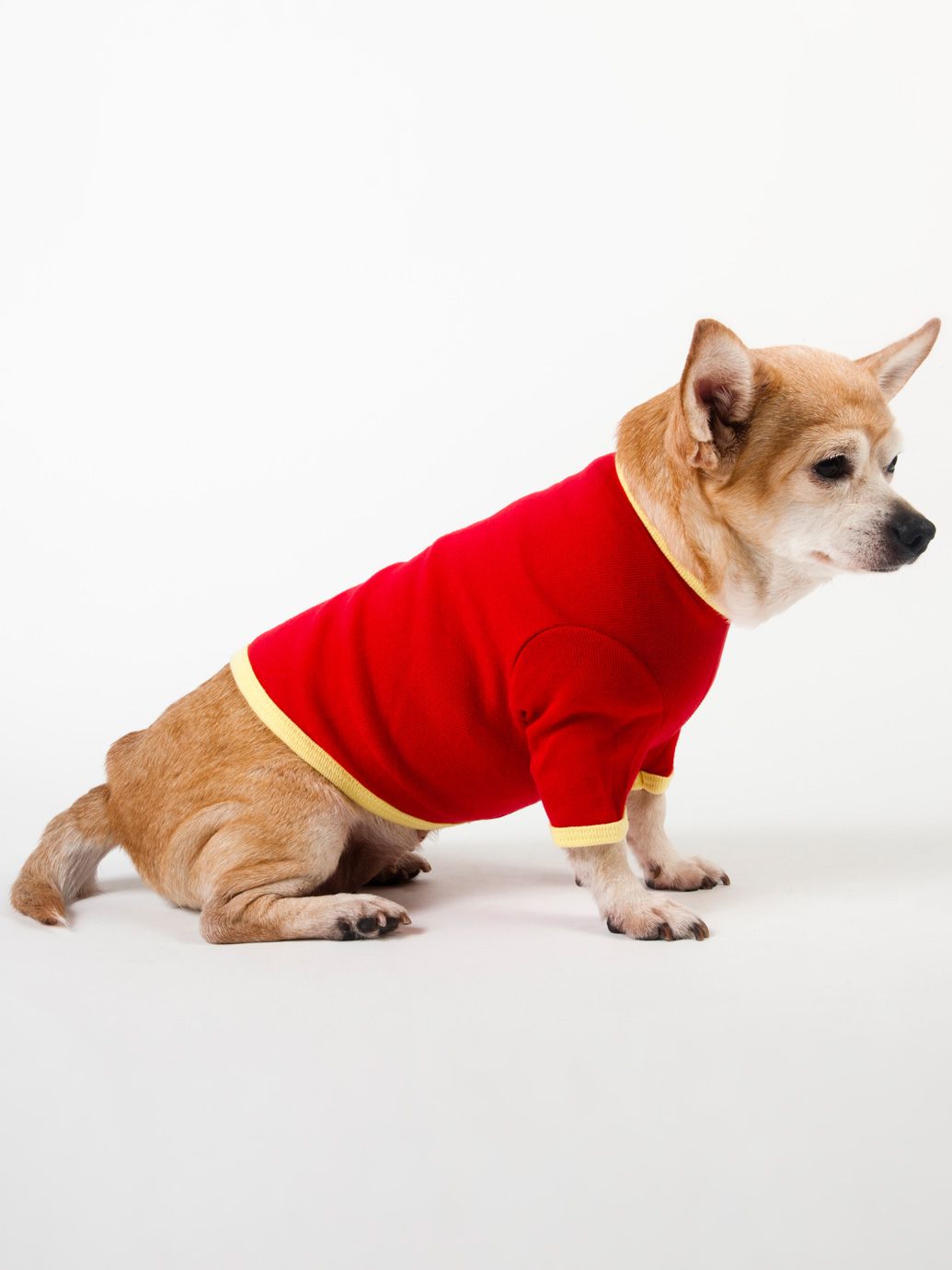 For a super-simple spooky touch on your dog's normal appearance, use foil to create "bolts" to attach to the sides of their collar. To spook up the look even more, use a non-toxic PetPaint (specially made for safe use by animals) to add "stitches" and complete the look.
4)      Shark
Adding onto a Gray Hoodie makes a shark costume easier than ever! Using a gray Dog Hoodie, follow this tutorial for an easy-to-sew shark costume. Haven't figured out your costume? Bust out some old crutches and ace bandages to dress as your pooch's victim.
5)      Business Dog
The possibilities are endless with this simple DIY Dog Tie Tutorial. Transform and old tie into one for your pooch, and dress him up to suit his style. We suggest pairing this neck tie with a black Dog Tee  for Dog Draper or a red Dog Tee  for Dog Burgundy.
Have other easy DIY dog Halloween costumes? We'd love to hear (and see!) what our community has done. Please share in the comments below or on our Facebook page!