Intelligent and hard-working, Dalmatians are distinguished dogs that stand out for their distinctive spotty coats and stamina. If you're shopping for a gift for someone in your life who loves this breed, read on for 16 Dalmatian gift suggestions to get you started. Happy Holidays and happy shopping!
16 Spot-On Dalmatian Gifts for Dalmatian Lovers
For the trend-spotting Dalmatian lover, toss them a Dalmatian gift of this debonair, made in the USA throw pillow.
Find on Wayfair
Dalmation lovers will flip for these soft novelty crew socks that rock a Dalmatian print.
Shop on Amazon
If you ride with a Dalmatian, let the whole world know with this beautiful 5-inch tall vinyl decal that's made with an all-weather adhesive so it'll stay put.
Shop on Amazon
For Dalmatian-loving kids, a stuffed toy can bring a lot of joy. For adults, it's a great desk mascot, or pillow.
Shop on Amazon
For your crafty friends, this Dottie pattern stencil will let the creative energy fly. The mylar stencil is easy to use following basic stenciling techniques.
Shop on Amazon
Who can resist that sweet Dalmatian face? Take it with you everywhere you go with this hand-printed tote made from 100% cotton.
Shop on Amazon

For the Dalmatian lover's dining table, these high-quality ceramic 101 Dalmations salt and pepper shakers are a functional and adorable addition.
Shop on Amazon
Take your Dottie out for a walk, no matter the weather, in these playful, waterproof rubber galoshes that sport a one-inch heel for style.
Shop on Amazon
For the eyeglass-wearing Dalmatian enthusiast, this small stand featuring a smiling Dalmation dog is the perfect alternative to storing your specs in an eyeglass case.
Shop on Amazon
Show off your Dalmation love in a subtle way with this black and white T-shirt, featuring a Dalmation print heart.
Shop on Amazon
For Dalmatian moms or dads, go all the way and match your four-legged best friend! This polar fleece onesie works perfectly as cozy pajamas for the winter season.
Shop on Amazon
What's better than a Dalmatian? A Christmas Dalmatian, of course! This hand-painted festive decoration is a lovely addition to the tree.
Find on Chewy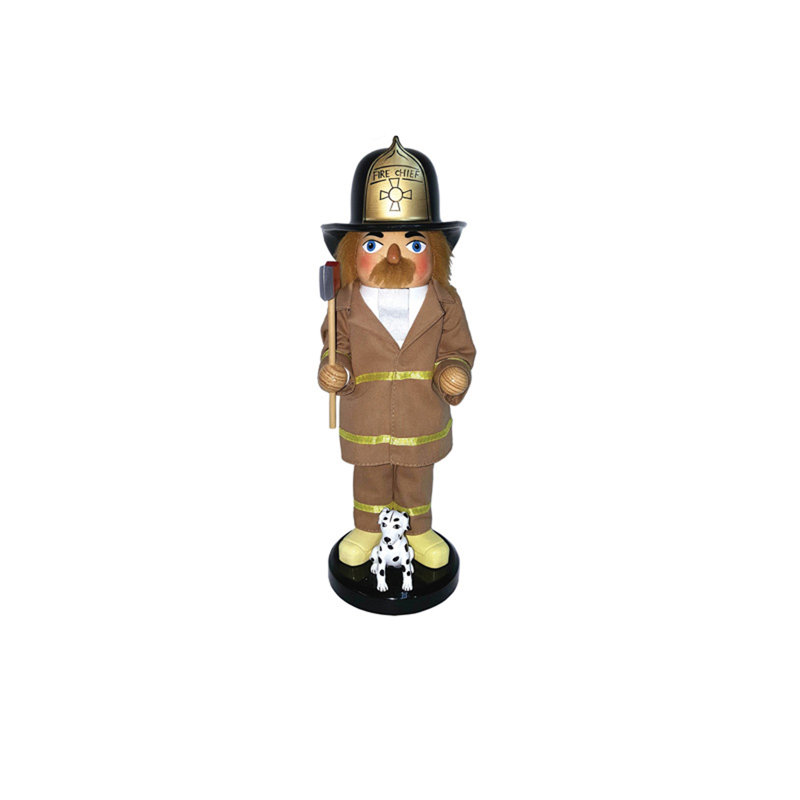 Hand-crafted and painted, this wooden firefighter with a Dalmatian pup is for the nutcracker collector, firefighter fan, or Dalmatian lover. The ideal Dalmatian gift for the person who meets all those criteria!
Find on Wayfair
A great (and hilarious) reminder if you ever forget the Dalmatian rules, this made in the USA ceramic mug is an excellent morning companion for your hot beverage of choice.
Shop on Amazon
Greet friends with this cheery doormat that's durable enough for indoor or outdoor use, and made in the USA.
Shop on Amazon
This officially licensed 101 Dalmations faux leather wallet is too cute. It's designed with eight slots to hold cards, a zippered coin pocket, and a snap closure.
Shop on Amazon
You Might Also Like