We've all been there: we see an old couple in matching outfits and go "aww!" But dog people know how to take love to the next level. Matching outfits, dog slings, revamped sleeping arrangements–you name it, we do it. All for the love of dogs. Can I get a #GOALS for the following dog people?
1. This woman who makes the most efficient use of stroller space
2. The dog owners who decorated this dog's cone to his personal taste
It looks like it worked!
3. @Gregbaskwell and his dog @finley4paws
4. Whoever is responsible for this amazing Tron situation
5. The organizer of this dog prom
These dogs going to prom and I can't even get a text back…
6. Whatever this is about
7. The couple who created a giant bed to fit their seven rescue dogs
8. The proud owners of "Chiengora" (dog hair) coats and sweaters
9. The creator of Menswear Dog
10. This woman and her Cavalier King Charles Spaniel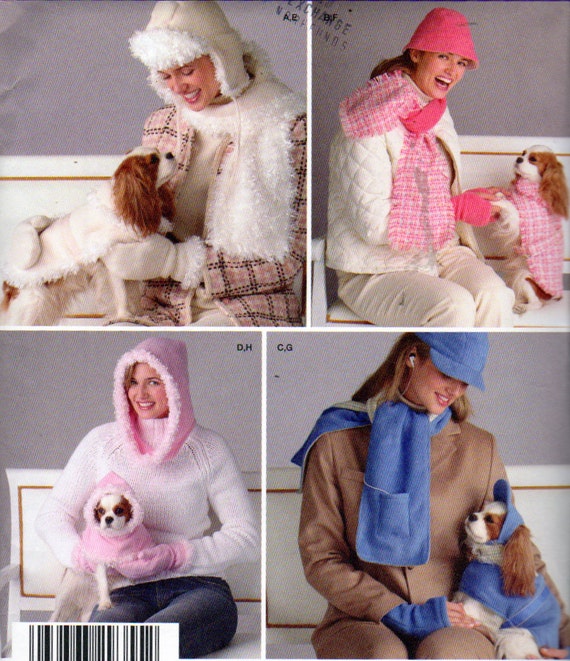 Buy the patterns for this look here!
11. The person who commissioned this portrait
12. Krisja with her Boston Terrier Agnes in the 2015 New York Halloween Dog Parade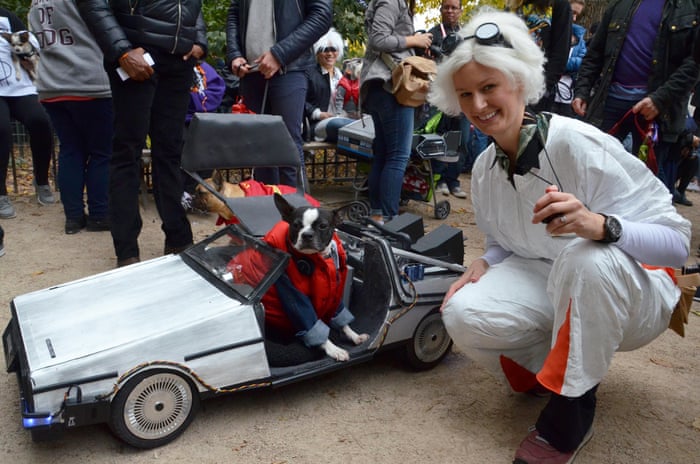 13. Whoever made this throne and cape for Marshmallow the Pug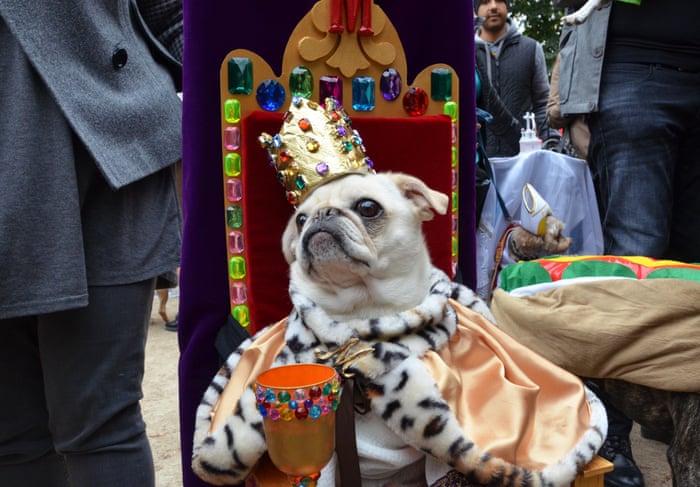 (Also from the 2015 Halloween dog parade)
14. Whoever forgave their dog for this
15. Cloud's owner and commissioner of this pillow
16. The creator of the Cone of Happiness
R.I.P. Gabe; we miss you every day!
18. This guy
19. The person who knows star-crossed lovers when they see them
20. The dog owner who says "hey, today is about you."
21. The person who clicked "Add to Cart" just enough times
22. The masterminds behind these dog pregnancy photo shoots
today I did a maternity photoshoot for my dog. ?? pic.twitter.com/cuwDCrnXg6

— Ken (@kennedysorensen) October 1, 2016
Today I did a maternity photo shoot for my dog ?❤️ pic.twitter.com/vbWojO0lyv

— Geo?? (@hgeovanna1) February 12, 2017
23. This couple who did a new baby photo shoot with their dog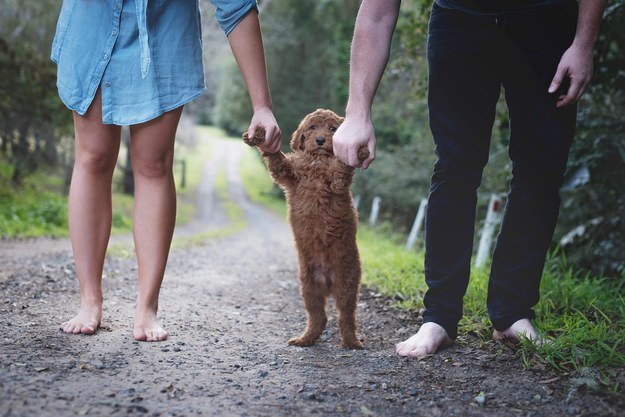 24. This dog mom who is all of us
25. This man and his "son" who like to match